Do you want to learn French ? Check out all of our 2024 class sessions below.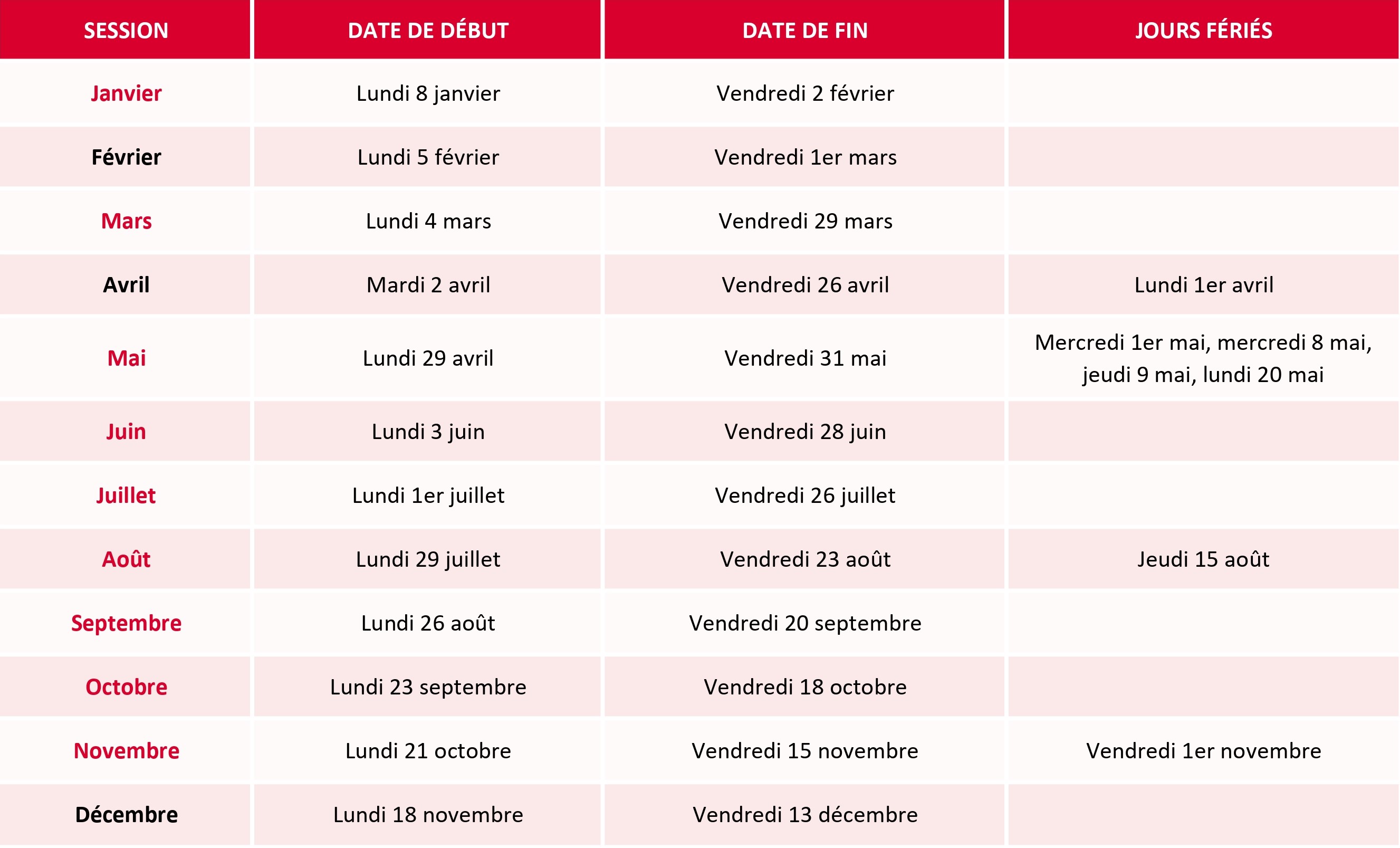 Ascension Day : no classes on Wednesday May 8, Thursday May 9 and Friday May 10
End of year closure : Monday, December 16, 2024 to Friday, January 5, 2025 (No classes but facility open Monday, December 16 to Friday, December 20, 2024 / Facility closed Monday, December 23 to Friday, January 5, 2025)
Classes resume : Monday, January 8, 2025
A session includes 4 weeks of classes, except for the one in May which includes 5 weeks due to the number of holidays.
For intensive courses, you can join a course every Monday (except for complete beginners) and enter an ongoing session.
For the extensive evening classes, you can join the class every Tuesday (except for complete beginners). You will need to register for the entire duration of the session.

Beginners

must register at the beginning of a special beginner session (in red in the table).